This page discusses the VoIP settings for the D-Link VTA VoIP router. For all the other settings, please consult the user manual available 
here
. The guide applies to all the versions of the D-Link VTA (VTA-VR, VTA-CV, VTA-VD).
Before you start configuring the adapter, make sure you have the following settings for your SIP account:
- SIP Server address (sometimes called SIP Proxy)
- SIP User ID (in most cases this is the phone number)
- The password for the SIP account
To obtain these settings, you must contact Freephoneline and ask for your configuration file. There's a one time charge for this, currently $50 CAD + tax. They will send you a Word document with the settings.
Connect all the cables: power cord, an Ethernet cable to your router and a phone into the green Phone 1 port. Wait about a minute for the router to power up, then check your router's DHCP table to find the IP address assigned to the ATA (see some samples for different router brands 
here
). Put that IP address in a browser and login with username 
Admin
 and blank password.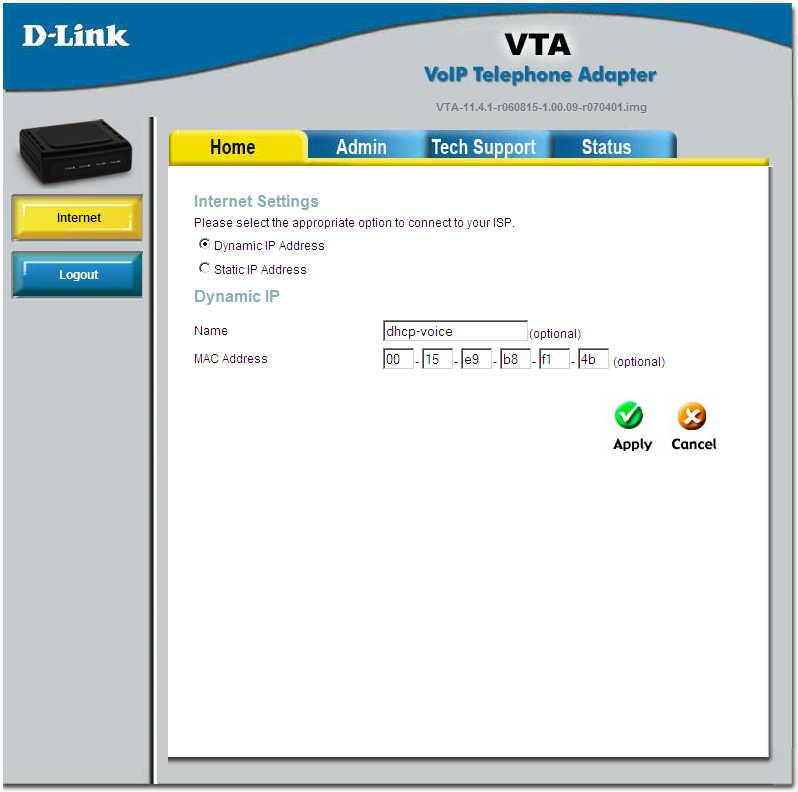 Click 
Admin
 on the top menu, then 
VoIP
 on the left